Pack 230 News
Our troop is participating in a Pajama Drive, through a nonprofit organization that provides new pajamas and books to children in need—especially those living in group homes, shelters, foster care, and orphanages in our area.
By David 0 comments (comments closed)
$75 per camper
 is due. You can use 
PAYPAL
, or bring a check to the next Pack meeting.  Final rosters will be turned into the Aquarium that week so payment is needed in order to be included on the list.
Please send roster information directly to Joe at joesher2@verizon.net.  This info will be used for the roster submitted to the Aquarium and for all communications for the trip.  Please send Joe the following information:
Names in your group (parent attending and all children).
Ages of all children attending
Please note anyone (child or adult) that has a food allergy and will be bringing their own food.  Outside food is not allowed except in this case.
Cell number for parent attending
Email address for trip communications (this where we will send all the paperwork and trip information you need)
If a scout is attending without their parent, please let us know which adult/parent they will be traveling with to the event
Once we have all the roster information and payments, information and logistics around the trip will be sent out.  We will also discuss the trip in detail at the next Pack Meeting.
Categories: Announcements
By David 0 comments (comments closed)
Scout Class-B's are included with your dues, and we will be wearing them at the Aquarium! (If you don't give us a size, we will have to guess)
Adult leaders should also order one, and any parents who have their clearances for St Ignatius AND have completed Youth Protection Training may purchase one as well. (All parents want to go on our camping trips will need this anyway). We're selling the shirts to adults at cost ($5) to keep the price as low as possible.
Adults please pay on our PayPal system or bring a check made out to "Pack 230"
Categories: Announcements
By David 0 comments (comments closed)
Dues for 2017-2018 will be $130 for the first child, $118 for each additional Scout, This is because Boys' Life Magazine is $12 / year.
Payments will go directly into the Pack 230 account. Checks made out to "Pack 230" are also fine.
Categories: Announcements
By David 0 comments (comments closed)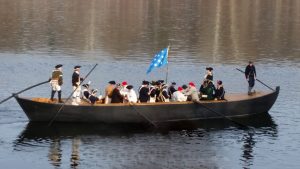 Meet at the Taylorsville General Store on 32 at 11 am. Plan to stay until about 2 pm.
Join us on the banks of the Delaware River to watch an annual reenactment of George Washington's daring Christmas Day river crossing.
This year's first crossing event will be held on Sunday, December 11 from 10 a.m. to 4 p.m. (actual crossing time approximately 1 p.m.).
During the event, several hundred re-enactors in Continental military dress listen to an inspiring speech by Washington and then row across the river in replica Durham boats. Additional activities and demonstrations take place throughout the historic village.
Cost to attend the first reenactment on December 10 is $8 for adults, $4 for children age 5 to 11, and free for those under five. Proceeds from the first crossing support future programs in the park. More Information Here.
River crossings are contingent upon safe conditions for participants. However, even if conditions do not allow for crossing, ceremonies, speeches and commemorative activities still occur.Save
Comments closed
Categories: Announcements
By David 0 comments (comments closed)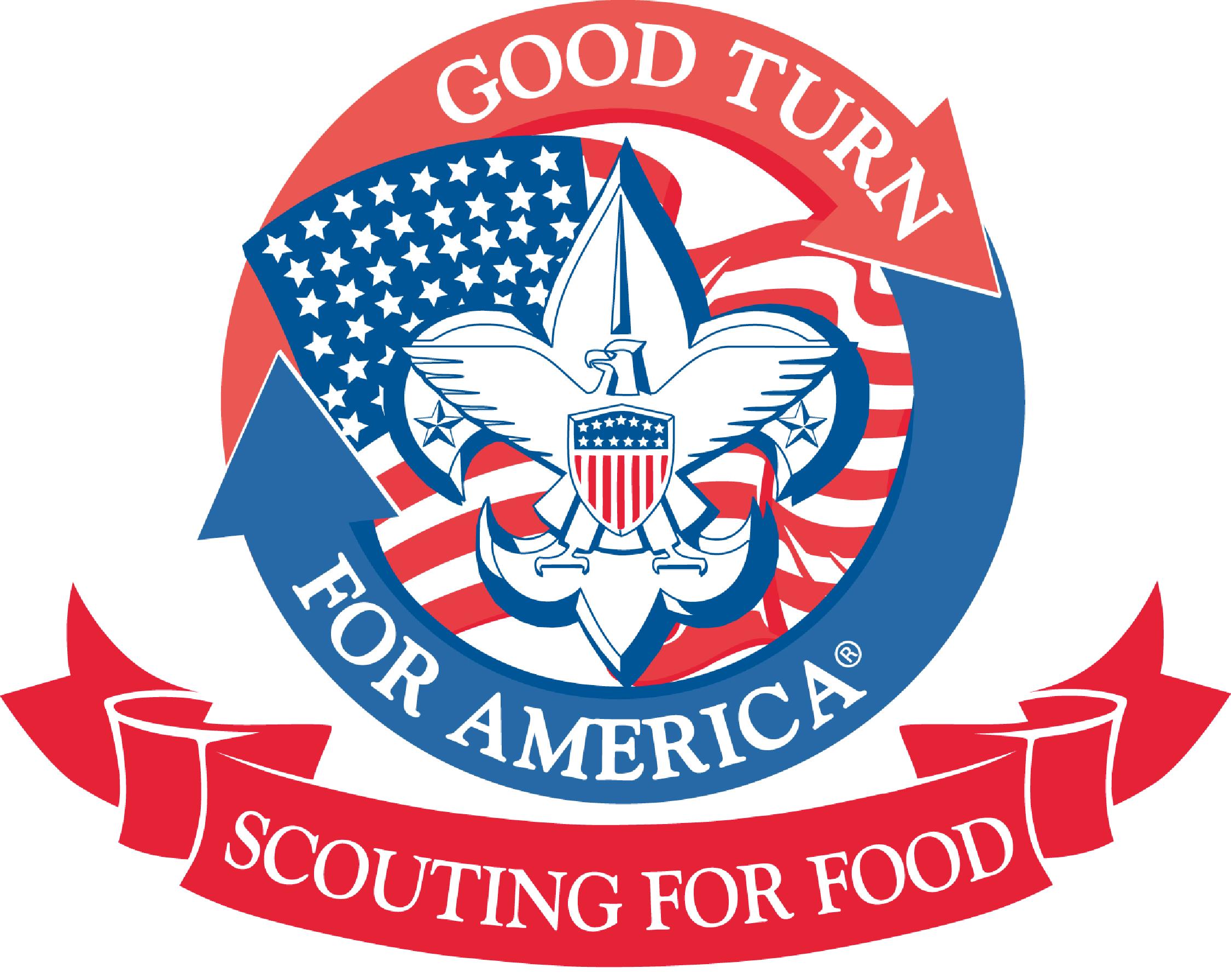 Food Collection at the  November 28th Pack Meeting – Bring the food downstairs to the meeting for the weigh-in and photo!

Food Items always needed:
FRUIT ~ TUNA ~ SPAGHETTI SAUCE ~ SUGAR ~ GRAVY ~ CHUNKY SOUPS ~ RICE ~COFFEE ~ MICROWAVE MEALS ~ POWDERED MILK ~ CEREAL ~ SALAD DRESSING
Kid Friendly Foods:
SPAGHETTIOS ~ FRUIT CUPS ~ APPLESAUCE ~ PEANUT BUTTER ~ RAVIOLIS ~ GRAPE JELLY ~FRUIT ROLL -UPS ~ BABY FOOD
Save
Save
Save
Comments closed
Categories: Announcements