Pack 230 News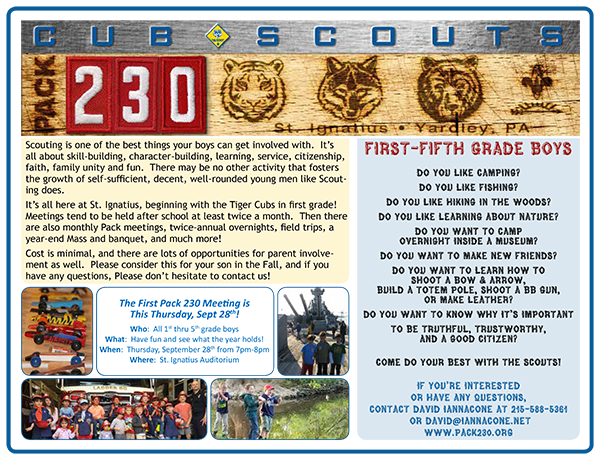 By David 0 comments (comments closed)
Dues for 2017-2018 will be $130 for the first child, $118 for each additional Scout, This is because Boys' Life Magazine is $12 / year.
Payments will go directly into the Pack 230 account. Checks made out to "Pack 230" are also fine.
Click the PayPal Link
Enter the amount
Log in
Please add a note about what you are paying for and your Scout's full name.
Please do not check the "Paying for a good or service" box or there will be a finance charge
Press "Send money now"
Categories: Announcements
By David 0 comments (comments closed)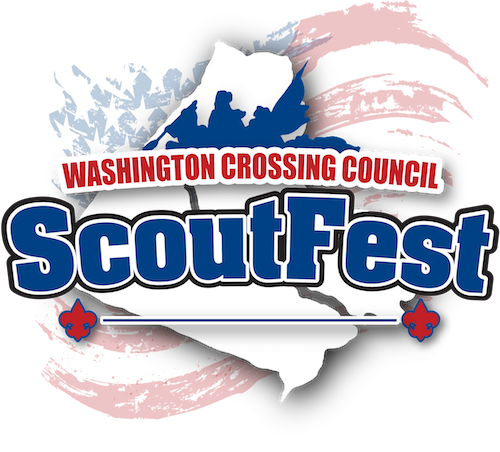 ScoutFest is the largest Scouting event Washington Crossing Council organizes. With over 2,000 Scouts, Siblings, Parents, and Volunteers attending, ScoutFest is one of the largest events that many Scouts will ever experience.
ScoutFest is held on October 26-28, 2018 at Mercer County Park Fairgrounds.
Weekend camping is optional Friday, October 26th to Sunday, October 28th. All of the activities take place on Saturday, October 27th and day passes are available for those that want to come for just the day.
Categories: Announcements
By David 0 comments (comments closed)
Pack 230 will be marching the short 3/4 mile route along Edgewood Road.
We will meet by 12:30pm at Edgewood Road and Long Acre Lane\Fox Hollow Drive in Lower Makefield. We will begin marching at 1PM so it is important to make the 12:30 meeting time. Try parking on Sumpter, which is across Edgewood and a block away from the start.
If you're going to wait for your son at the end of the parade, or watch him along the route, find me or another parent who is marching, and we can keep your son with us.  Once we arrive at the Veterans Memorial, you may stay for refreshments, presentations, etc. or you may leave.
Please remember:
· Have the Scouts wear their uniforms
· Dress appropriately for the weather
· The parade is a shine-only event, if cancelled, we will email as soon as we know.
· Wear comfortable shoesSave
Comments closed
Categories: Announcements
By David 0 comments (comments closed)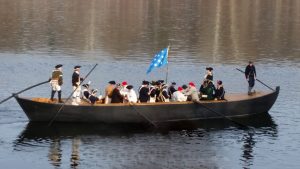 Meet at the Taylorsville General Store on 32 at 11 am. Plan to stay until about 2 pm.
Join us on the banks of the Delaware River to watch an annual reenactment of George Washington's daring Christmas Day river crossing.
This year's first crossing event will be held on Sunday, December 11 from 10 a.m. to 4 p.m. (actual crossing time approximately 1 p.m.).
During the event, several hundred re-enactors in Continental military dress listen to an inspiring speech by Washington and then row across the river in replica Durham boats. Additional activities and demonstrations take place throughout the historic village.
Cost to attend the first reenactment on December 10 is $8 for adults, $4 for children age 5 to 11, and free for those under five. Proceeds from the first crossing support future programs in the park. More Information Here.
River crossings are contingent upon safe conditions for participants. However, even if conditions do not allow for crossing, ceremonies, speeches and commemorative activities still occur.Save
Comments closed
Categories: Announcements