Pack 230 News
Lake Towhee Park, 800 Old Bethlehem Rd, Quakertown, PA 18951, USA
Dinner will be provided on the 5th and breakfast on the 6th.  Each family must contribute $20 towards food and supplies to attend.  Payment is excepted via PayPal or check only and must be received by Tuesday, June 1st.  Click here to pay.
By David 0 comments (comments closed)
Our end-of-year event to celebrate our scouts moving up the ranks is the Blue and Gold Banquet on Thursday, June 10th at 6:30 PM in the VFW outdoor pavilion (1444 Yardley Newtown Rd). This will be a catered event.  Please bring your own chairs or picnic blanket.
We need your help so we can start planning and budgeting.  Please RSVP below with a head count per family for each event.  All families must RSVP for BOTH events by Thursday, May 27th so we have an accurate head count.
Categories: Announcements
By David 0 comments (comments closed)
Many thanks to all Scouts and families who participated
in our Thanksgiving Scouting for Food Drive!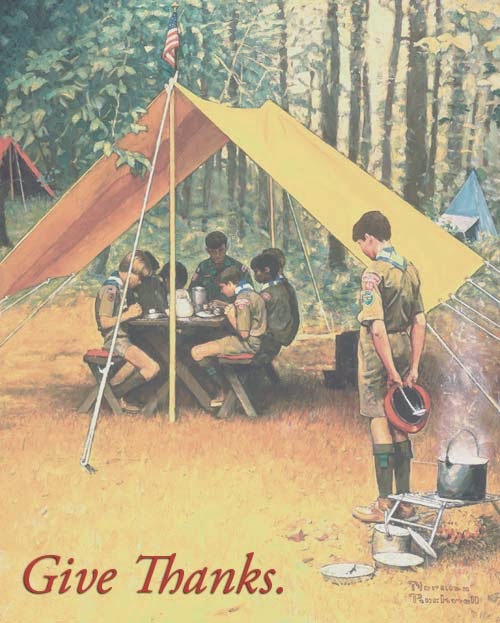 Categories: Announcements
By David 0 comments (comments closed)
REQUIREMENTS (Keep copies for yourself, The School, and the Parish)
Please Contact Mark Pellegrino, Chartered Organization Representative, with questions.
Parents cannot go on trips unless they have their clearances.
We have recommended that all parents, even if they are not registering, get their clearance so there is no confusion.
Anyone who has contact with youth as a volunteer with Troop or Pack 230 must take PROTECTING GOD'S CHILDREN TRAINING CLASS. If you are a registered leader you must take this class. Committee members or parents who do not have contact with youth do not need to take this class, but it is highly recommended, and required for transporting Scouts not your child or attending activities with them where there will be other children.
PLEASE REGISTER FOR THE CLASS ONLINE AT:  WWW.VIRTUSONLINE.ORG
Categories: Announcements
By David 0 comments (comments closed)
    If any Cub Scout would like to earn one of the Catholic religious medals, please email Jen Wiggins. She will be coordinating the purchase of the activity booklets and the distribution of the medals. The totals for these items come to $20. Please PayPal or make checks payable to "Pack 230."
The booklets have about 20 little activities the boys are supposed to complete; most only take 10 minutes or so. Then in March or April, they'll meet in the rectory to discuss what they did. In May at our Scout Mass, celebrated just before the Blue and Gold
dinner, The medals will be blessed and presented to the boys after the homily.
First and second grade Cub Scouts can earn the Light of Christ medal. (Although it seems working on the Light of Christ medal is better geared to a second grader than a first grader, but first graders are still eligible.) Third, fourth, and fifth grade cub scouts can earn the Parvuli Dei medal. 
Categories: Announcements
By David 0 comments (comments closed)

Categories: Announcements